Bangtan Sonyeondan: How 7 artists from Korea helped me discover myself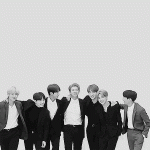 It was a sunny day in April 2021- summer break. Both my parents were at work, and I was lazing around, surfing the internet. Being a music lover, I would often listen to music while doing assignments, and just about all the time. I found a random playlist on Spotify and listened to it. Many known songs came and went by. Suddenly, a song came on and started with a sweet, expressive voice that seemed familiar. I closed my eyes and vibed to the whole song, without even understanding it- and at the end of it, I was stunned. Little did I know that the band who sang that song, would one day help me discover and be myself.
My journey with BTS actually began way before I even became a fan. In 2018, during the LY era, one of my best friends (who isn't my friend anymore), was an ARMY. She would obsess about their songs all day long, due to which a few of their hit songs (Idol, Fake Love, etc) got stuck in my head. However, I wasn't a fan. I found some songs good. Casually listened to them. I didn't hate/dislike them but didn't follow them. I didn't even know all the members' names (I can't even imagine)!
Fast forward to summer break, 2021. The news that our final exams (scheduled to be held that May), was going to be cancelled due to the pandemic, had just come out. My mind weighing heavy with mixed feelings, I put away all my tenth-grade books and … didn't know what to do next. The past two years, I'd drawn up an extensive plan of what I was going to do in the 11th and 12th grades, to secure my dreams of working in the Technology sector. All of a sudden, now that the exams were cancelled without any notice, I had no idea what to do. My mind was blank. Computer Science was my passion, a field I'd been wanting to get into since the 2nd grade! But I'd felt like I'd lost all sense of what I had to do next. Preparing for college, learning new programming languages, building my resume, all that seemed far-fetched for me now.
I'd been bullied and spent at least a year with no friends in middle school. Since then, I've suffered from severe body image issues, and bouts of anxiety. I'd begin and end harmful diets, even exercise to the point of breathlessness, all to hate how I looked in the end. It seemed like there was no end to this cycle. Small and insignificant comments that people made would affect me so badly. One such incident happened when I visited my cousin's house in May 2021. My aunt casually remarked that my face had gotten rounder and swiftly moved on to a different topic. She probably spent a few seconds saying that one sentence, but you know how long it stayed in my head? Two weeks. Who knows? It might have been a really casual, well-intended (?) comment.
A few days after that, I looked at my face in the mirror and just felt like punching the mirror. I managed to calm myself down and thought of going for a walk to clear my mind. As I walked out the door, my mom said that my face was looking a little puffy. I slammed the door and as I walked down the stairs, tears started streaming down my face. I stopped, and slid to the ground and proceeded to cry for the next fifteen minutes. Why was I crying? Not because of what my aunt said two weeks ago, not because of what my mum said. I cried because of what I said. To myself. I hated that I was the one who hated myself so much. That day, I went over all the worst things I ever said to myself and one thought kept going in my head- "why me?" "Why do I hate myself so much?" 
I was listening to my playlist while crying when Jin's solo Epiphany from the Love Yourself album came on. His soulful voice singing "I'm the one I should love…" just struck a chord in my heart. I went home that day, with red eyes and a puffy face (classic aftermath of crying), but a weight lifted off my head and heart. 
That is ultimately how I was motivated to listen to their music. First I fell in love with their beautiful voices, tasteful rapping and excellent music. Then came all the Bangtan Bombs, VLives, Run BTS episodes, etc. From just wanting to know the names of these angels who saved me, I became a loyal ARMY. 
Once I started to listen to their discography, I truly realised the power of their music. Every album, song of theirs, had me feeling strong emotions and really rekindled my love for myself as well as for my passions and the people around me. After my rough year in 7th grade, I went from an active, confident, extroverted kid to someone with not even an ounce of self-confidence. Someone who hated herself more than anything. Someone who would do anything to be born as another person. 
Bangtan, oh how you helped me! You helped me discover myself and really, truly love myself for who I am. The songs on all their Love Yourself albums helped me more than I can ever express with words. I found myself gaining more confidence in myself, my abilities and also explore the things I was really good at. I started playing the guitar and singing again (after a break), and really loved it. I started participating in more activities at school, signing up for more things, really breaking out of the shell I'd built for myself. I also started eating more balanced foods, and still enjoyed the junk food I liked – in moderate quantities. I started exercising regularly, not because I had to, but because I wanted to. I also started learning Korean and learning more about their culture (not just for BTS), but to also expand my horizons and skillsets. As of June, I progressed past the beginner level and I couldn't be prouder!
Magic Shop and Mikrokosmos made me feel like I wasn't alone, RM's mixtape Mono and JHope's mixtape Hope World were for those days that I wanted to feel calmer and more centred. Suga's mixtapes were for the days I felt fierce and ready to take on anything.
Seoul, Boy in Love, Wishing on a Star, Dimple when I just want to vibe to music. Idol, I Need U, Fire, Dope, MIC Drop, Blood Sweat and Tears, Fake Love, Boy with Luv, Butter, Telepathy, DNA- for when I was energetic and felt like dancing. Permission to Dance, Dynamite for making me happy at the end of a long school week. Their debut album for when I wanted to listen to hardcore hip hop. And finally, We Are Bulletproof- the Eternal and Young Forever, for when I wanted to be motivated and work hard. Their albums 'BE' (special mentions- Telepathy, Life Goes On) and 'Map of the Soul 7 '(special mentions- Moon, ON) were absolutely wonderful. I can't wait to listen to all the songs they're gonna put out next. Their music means so much to me. 
As time went on, I realised that it wasn't just their music that helped me. Their personalities, their journeys continue to motivate me. Whenever I'm lazy and don't feel like doing something, I remind myself that hard work truly brings rewards. They're also some of the most genuine artists I have ever seen. Their journey from rookies to world stars, all while remaining humble kings, is more than inspiring. Through becoming a member of ARMY, I also found a huge group of like-minded people, with similar goals, all inspired to be a better version of ourselves. 
To all those people saying the ARMY is a crazy fandom, please think again. All fandoms are a little crazy, but true ARMY are the fans who love and support BTS but don't spread hate elsewhere. I found a new best friend (also ARMY) and became closer with an older friend (also ARMY), and I couldn't be more thankful for them. They are now the people I can share every little sorrow and happiness with. We motivate each other.
I'm not going to say that I completely love myself and that now I never doubt myself because I still do. The difference now is that I know how to learn from any mistakes and move on. I'm also discovering more about myself on my journey to self-love. Thank you to the person whose random playlist I listened to on Spotify that brought me here. As we often say in this fandom, "don't be upset if you didn't find BTS in their earlier days, You found them when you needed them the most."
I really hope that one day I get to experience their music live, in concert. More than any picture or autograph, I want to just let them know how much they helped. With everything going on with me and with millions of others.
This last paragraph might sound a little cringe, but it's from the bottom of my heart. Thank you to my parents for not caring when I randomly break out into BTS dances, my friends for helping me be sane and loving this beautiful group with me, and finally- Namjoon, Jin, Hobi, Taehyung, Jungkook, Jimin and Yoongi (and Bang PDnim for the start of it all!). For all the inspirational words, genuine moments, crazy laughs, and absolutely wonderful music. If you're reading this, I'm gonna be with you till the end of time. If BTS ever ends as a band, I'll still be here. Part of ARMY, with you on this journey forever.