Update November 3, 2023 – Book on HOLD until further notice!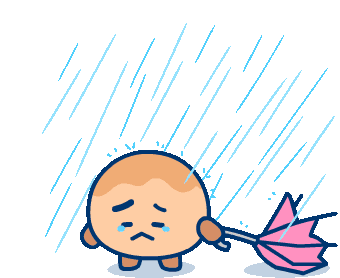 I'm sorry to announce that due to a lack of interest, book two is unfortunately on hold. Even with a two month extension, I only received one new story, and less than a dozen love notes. To say I'm disappointed is an understatement, but even with the best of intentions and a killer idea, life can still throw us a curveball. 
However, in the interim, you are still welcome to submit your stories, love notes, poems, etc., via the website. I'll revisit the idea in the future, if and when I have enough content to publish book 2. 🙁
Sending you my best. 
Borahae, Marion
Update August 19, 2023

It has come to my understanding that many of you are having trouble starting and/or completing your stories, therefore, along with ARMY stories, I'm now accepting poems, love notes (see example below), and fan art for book two, Discovering BTS: the best is yet to come. As stated in my previous newsletter, the deadline has been extended to October 31, 2023, however, if you submit before the end of September, your name will be automatically added to my September 30 GA!  For more information, please visit https://discoveringbts.com/your-stories/
Original post
Welcome to my website, inspired by my book (released Feb 25, 2022) "Discovering BTS: an unexpected journey" 방탄소년단 발견 : 예기치 않은 여정 . The project began after Lynn, my Twitter friend and fellow IBIS, suggested that I write a book about BTS, ARMY and its diverse fan base (IBIS stands for Itty Bitty Inspiration Squad on Direct Messenger). And when the five other members joined the cause, well, that's all the impetus I needed.
I first admitted my adoration in my blog, dated August 2019, Honesty is the Best Policy – I love BTS. That's when I fell down the rabbit hole, never to be retrieved again. And while I'm proudly OT7 (loving them equally), Yoongi is now my long-term bias, followed by a number of wreckers, including Jimin and Hoseok.
The book centers on my personal journey and will explain how a) I went from mild intrigue. To b) attempting to learn their names and being able to identify them with various colors of hair. To c) being able to tell who was rapping/singing each part. To d) making long-lasting friends worldwide, studying the Korean language, and writing a book about seven talented and outstanding human beings who changed my life forever, and helped me cope during the Covid lock-down.
So what's up with the title? It simply means that while we may start down one path in life, our journey often takes us stumbling upon roads with numerous unopened doors and unexpected adventures. That sure was the case for me.
And now that BTS is on hiatus, it's even more important for you to share your stories. I'm still collecting them, and they'll remain on the website. Who knows, maybe book two is in the future?
See if your story was included in the paperback/Ebook
Pleased to announce that my book is available in more places including Books Kinokuniya, and thanks to my dear friend CG, a signed copy was personally delivered into the hands of Jimin's dad at Cafe Magnate, his restaurant in Busan. I'm thrilled beyond belief!
Please visit our sponsor, The Comfy Sweatshirt. Use special code "DiscoverBTS"
Good for 15% off any of the pins & pin sets (so everything except the Fine Art & what's already on sale).

Thank you Goodkindles for giving me the opportunity to showcase Discovering BTS: an unexpected journey, on your website on April 1 and August 3, 2022
And please welcome our latest co-sponsor Goldilocks81Shop. Check out her lovely BTS themed bracelets, anklets and earrings.